Register Your Company From Only £9.99
Over 10,000 Companies Successfully Formed with us.
10+ Years Experience In Company Formation.
Easy to Use - No Paperwork or Signatures Required.
Free Business Banking
We have partnered with over 6 UK banks to offer free banking to our customers.
Rated Excellent On Trustpilot
Our customers have rated us Excellent for service on Trustpilot.
Unlimited Support
Forming a company isn't easy! Feel free to drop us a line if you need some help.
Our Best Formation Packages
.
£12 Companies House Incorporation Fee Included with all package.
Perfect for getting started and reserving your company name.
Digital Documents via Email
Company formation with documents sent to your door.
Documents via Email and Post
Expert Pre Submission Review
Protect your privacy by using our address as your registered office.
Documents via Email and Post
Expert Pre Submission Review
12 Months Registered Office
A complete company formation package with mail forwarding.
Documents via Email and Post
Expert Pre Submission Review
12 Months Registered Office
Register your company in 4 simple steps
Check if your company name is available using our name checker.
Decide on a package that suits your needs. If you need help deciding drop us a message!
Pay for your package using our secure PCI DSS compliant checkout.
Fill in your company Information
Enter your company information, if you need any help message us on the live chat!
Mr David Warburton-Broadhurst
June 2, 2021.
Easy intuitive process that works Simple service and process that works effectively.
JDA-SERVICES LTD
May 30, 2021.
Brilliant service, got my documents really quicker than I expected. Thank you.
Mrs . Mathew
May 17, 2021.
The service seems or u felt extremely helpful. It was very well structured and straightforward.live chat was extremely amazing Thanks Jolly
Mrs Nicola Irons
May 16, 2021.
Extremely clear and very helpful. Excellent service provided
Ms Nirosha Jayawardena
May 6, 2021.
Excellent, fast service.
Just set up a company and used this company to do the registration and I highly recommend them. They were ultra quick in responding to my query even though it was Sunday afternoon and then went on to give huge amounts of help with filling the online form. Very helpful and super super patient.
Great service and speedy company formation Aaron was great, received my incorporation documents the next day
Mr Martyn BEST
March 31, 2021.
360 company formations made everything really easy and smooth for me to start on my new venture Highly recommended Thank you
Registered office address
Protect your home address from the public record by using our address as your registered office.
company formation
 We aim to have all applications reviewed and sent to Companies House within 3 working hours. Companies House usually take 1 working day to review applications.
business mail address
We will scan to your email all business mail received at our address.
confirmation statement
Comply with legal requirements and use our simple service to file your confirmation statement.
vat registration
Have one of our experts register your company for VAT completely online with no signatures required.
We have partnered with loads of different companies to offer our customers exclusive offers.
.
Discounts on bookkeeping software to help you to keep track of your money.
.
Receive priority fast track onboarding and up to 25 months free business banking.
.
We have partnered with Policybee to offer a 10% discount to all business insurance policies.
.
Receive priority fast track onboarding. Mettle does not charge a monthly banking fee.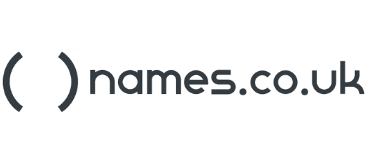 .
Receive a free .co.uk domain for 1 year with all company formation packages.
.
Receive priority fast track onboarding. Tide does not charge a monthly banking fee.
Here are some of the common questions our customers ask us.
Unlimited Fast Support
If you need any help feel free to drop us an email or contact us via the live chat function. We are always happy to help.
No Hidden Costs
We do not hide costs or up our subscription services after a year. The price advertised is the price you pay.
How long does it take to form a company?
We aim to review all applications and have them sent to Companies House within 3 working hours from your order being place.
Once the application has been sent to Companies House it is out of our control how long the application will take. Usually Companies House process applications in one working day. However, on Mondays it may take longer due to the weekend backlog.
What is a UK Limited company?
A UK company is effectively a legal entity in its own right and is formed by registration at Companies House England and Wales.
Can I form a company if I am not from the UK?
Yes, you can.
Although a UK limited company must have a UK registered office address. The all inclusive package is perfect for international customers.
Please note that we require ID to be notarised or certified.
Will I have to sign any forms when registering?
No, our online application does not require signatures.
What type of companies do you form?
We form 3 different types of companies:
Limited by Shares
Limited Liability Partnerships
Limited by Guarantee
Need some guidance on what to do after incorporation your business? Or want to understand the incorporation better? Read our blog posts!
Company dissolution (or company strike off) is basically one of the means of formally shutting down a company and eliminating its record from the Companies Register.
It is possible to dissolve a company either compulsorily or voluntarily. Even though in this article, we will primarily focus on compulsory dissolution, we will also be discussing voluntary strike-off.
Companies House issues a unique registration number during the incorporation of a new firm.
Each company that operates in the United Kingdom receives a registration number that plays a key role in identifying a company as well as confirming its position as a legally-established entity.
It is very easy and straight forward to do a company check on an LLP or any UK company. Before you're able to run a business, it is necessary to register at Companies House besides filing some information with regard to its finances and operations.