Business telephone with call answering
Receive a business landline number that will be answered by professional admin staff that will take messages to be passed on to you via email.
What's included?
Business telephone number beginning with 0203 or 0121.
Client message to email service.
Available between 9am - 5pm Mon - Fri.
business telephone number forwarding
Receive a business landline number that will automatically divert receiving calls to a number of your choice. 
What's included?
Choose a Business telephone number from over 10 locations.
1000 minutes included for free.
Professional business landline.
How are messages passed?
As standard we pass messages free of charge by email.
Will I be charged for sales calls or wrong numbers?
This service included unlimited calls.
When will my calls be answered
Your calls will be answered Monday to Friday 09.00 to 17.00 excluding any bank holidays. 
Please Note:
You will be invoiced monthly in advance, with any additional call charges being invoiced in arrears. The invoice will be sent by email with the payment being taken from your registered card 3 days after the invoice date.
Free cancellation after 6 months.
Who can use this service?
Anybody can purchase this package regardless on whether you have used 360 Company formations to set up your own company.
What information do you take from a caller?
We normally take the callers name, who they are wishing to speak to, a telephone number, company name, and a brief message.
How are the calls answered?
Your calls will be answered in your company name, by a small team of 4 staff allocated to your business. Allowing your clients to build a rapport with the same friendly voices each time they call. If required we can also follow your script.
How much does it cost after the inclusive minutes are used up?
It will cost 6p per minute, however if you are going to go significantly over the 1000 minutes please contact us for a bespoke price.
Added Extras to get you started
Because who doesn't like a freebie?
.
Receive priority fast track onboarding and up to 25 months free business banking.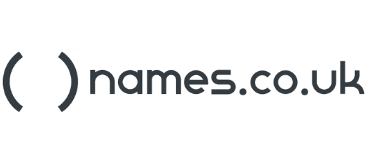 .
Receive a free .co.uk domain for 1 year with all company formation packages.
.
We have partnered with Policybee to offer a 10% discount to all business insurance policies.
.
Discounts on bookkeeping software to help you to keep track of your money.